Trailers:
Nail Biter
www.senorealityfilms.com



Subject B5


(back to the top)


Craig
www.craigthemovie.com



(back to the top)



Evilution
www.evilutionthemovie.com




Red Door
www.reddoormovie.com
Todd Transona has a problem. Todd Transona is trapped. He is trapped in an office with a door that leads to hell. What did Todd do to deserve his horrific fate, and can he outwit his own destiny? Red Door is a film where every shot, every line, and every object has meaning in a world where nothing is what it seems.
Shot in High Definition, Red Door uses touches of German expressionism, experimental, horror, suspense, and drama. It is an independent vision with vibrant colors, and solid performances by Bilal Mir and Tiffany Shepis (Nightmare Man & Bonnie & Clyde VS Dracula). Red Door is a unique original story that will leave in you in suspense.




(back to the top)



Mental Scars
www.mentalscars.com
This is a story about a group of young investors who are trying to turn a junkyard into a successful parking lot but what they don't know is that the junkyard is the home of evil.
SHORT FILMS:
Cast: Andre Ebert, Florian Lux
Director, story, Producing, editing, vex, sound design by manuel Lebelt
Director of photography, light design, set design by Fabian Zenker
Assistant Director, make up, storyboard by Britta Bieberbach
Assistant to DOP, catering by Jochen Baumel
Bets Boys: mathias Fritsch, philip Gutjahr, AndI Rienth
Set: Andy plata, Sven hammer, Andre Schafer, Volkan Cenberoglu


(back to the top)




John Gonzales, award-winning filmmaker of "Y2K: Shut Down Detected", discovered horror films at an early age. But wasn't until he saw John Carpenter's Halloween, that he knew he wanted to make movies. He began writing short stories for several years, in hopes of making them into movies, before finally getting his hands on a VHS Camcorder in the early 1980's. He corralled his childhood friends into acting out his creations from kung fu fighters to flesh-eating zombies. He would edit his movies from VCR to VCR. In 1993. shortly after graduating from Fresno State University earning a Bachelor's Degree in Telecommunications, with an emphasis in production, he produced his first feature film, "The Crier", aka: "Demones", which screend at the Santa Barbara Film Festival in 1995. John moved to Los Angeles in 1995, pursuing his childhood dream. He wrote a feature-length script entitled, "Y2K", and went into production in 1997 with production partners, Slava Siderman and Trent Shumway, eventually creating the award winning short film based on the feature length script, as a writer, producer, actor, editor, and director. In 2002, John co-produced the feature movie, "Shining On", with his longtime friend and collaborator, Jason Fenton while simultaneously co-producing and co-directing with Slava, the documentary, "48", an inspirational season of high school football in the San Fernando Valley. Both movies are currently in post-production. He recently completed the short, dark comedy, "It's Over, Honey" and is currently developing and writing feature-length screenp;ays for all genres, including the horror screenplay, "Isolation" with Unhinged Cinema partner, Slava Siderman.
____________________________________
As a young boy in the Soviet Union Slava Siderman spent most of his time sculpting and drawing. He came to United States with his parents on March 6, 1979. After a five month journey through Poland, Czechoslovakia, Austria, and Italy the trip was over. With little language skills his parents spent the next year at night school preparing themselves for a new life and a new beginning. Slava spent his nights sitting in his parent's classes honing his art skills. These skills later would help him in winning scholarship awards in High School and College. His senior year in High School was spent in art classes where his love for the craft grew. As an aspiring cartoonist Slava applied and was accepted to the highly prestigious Otis Parsons School of Design in Los Angeles, CA. Even though the acceptance was a high accomplishment, Slava decided on a local Commercial Art School, Watterson College. At Watterson his interest for moving visual story telling developed through experiences in his TV production courses. More education was necessary for his new found love of filmmaking. The next two years were spent at a Junior College (Los Angeles Valley) studying Film Theory and History. In 1993 he was accepted to the highly acclaimed Brooks Institute of Photography. On campus he quickly built a reputation as a positive and impressive worker. During his stay at Brooks he produced three shorts and won many Awards, such as the Eastman Kodak Film Award, Motion Picture Departmental Award, and the highest achievement of the President's Award ... being the 51st winner in the school's 50 years of existence. His class project "As Luck Would Have It" won the 1997 Cine Golden Eagle award. Along with personal projects and accolades he also managed an amazing resume with 55 projects under his belt, from student shorts to professional features... he did it all in just 42 months. As his award winning education concluded the contacts he made while at school paid off with quick film work and TV production. Slava has worked in the film and television industry since 1995 with positions ranging from grip to director which include over 100 features, shorts, commercials, TV Shows, etc. Along with the experience he has a long background of education in the arts and filmmaking mentioned earlier. He has an impressive resume of production positions from PA to Producer. With all that experience he began doing independent Directing and Cinematography work shortly after graduation. In 1997 he joined up with two aspiring filmmakers, John Gonzales and Trent Shumway, to creative the highly acclaimed and award winning horror short "Y2K: Shut Down Detected". This film brought critical success including high praise from the horror maestro John Landis. He followed that up with another joint venture, this time a psychological action thriller feature, "The New Chapter". The past six years he has produced and/or directed eight projects with recent projects in post production, both being documentaries, "48" about an inner city High School football team and "Angel for Hire" an amazing look inot a hardcore wrestler's life. Currently he is in pre-production on a Horror feature currently entitled "Isolation", with John Gonzales.



(back to the top)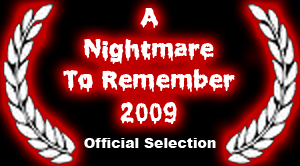 Under The Bed:
www.lonniemartin.com

Filmed over one weekend for the 2006 48 Hour Film Project in Washington, DC, Under the Bed chronicles one traumatized woman's sleepless night as she obsesses over who or what may or may not be lurking underneath her bed. Recently hailed as "one of the most frightening 48HFP films of all time."
Winner - "Best Sound Deisgn" - 2006 DC 48 Hour Film Project



(back to the top)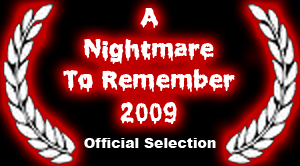 My Worst Nightmare:
www.waylonbacon.com
Waylon Bacon has been creating for as long as he can remember. A childhood spent drawing old movie monsters helped to develop a love of movie makeup, which led to an interest in making movies.
In addition to short films, Waylon has contributed art to "Nightwarrior", an online comic book operating out of England, and "Animal Crackers", an internationally award winning short film about American Wildlife.
He currently resides in Oakland, CA with his cat and pens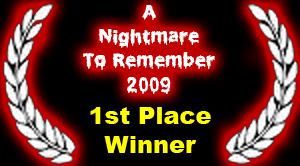 Now That You're Dead:
www.senoreality.com
Directed By: Patrick Rea
Patrick Rea is a writer-director based in Lawrence, Kansas. His film company SenoReality Pictures, www.senoreality.com, was started with collaborator Ryan Jones while attending the University of Kansas.
Two of SenoReality's student films were winners in the Fangoria's Blood Drive contest. The DVD was released nationally in 2004 through Koch Entertainment. Several other student shorts directed by Rea have been released on both "Hollywood Scarefest" DVDs, distributed by Vanguard Cinema.
Since 2004, Rea's has directed many more short films that have screened at festivals such as Palm Beach International Film Festival, Shriekfest LA, The New York City Horror Film Festival, and Fangoria's Weekend of Horrors. These shorts have also screened on Fangoria TV, Horror Channel and  n8studios. com. In 2007, SenoReality's first feature film "The Empty Acre" was released on DVD from Cinema Epoch.
Rea's most recent shorts "Woman's Intuition", "Emergency Preparedness", "Café at the Crossroads" and the satire "Torture Porn" have also garnered acclaim and are currently on the festival
circuit.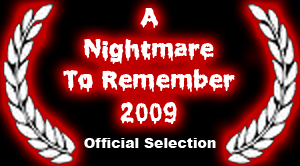 Clowns Vs. Ninjas
http://www.clownsvsninjas.com
Music by the other Side of Morning
Directed By David Brocca
Produced by Albert Brocca
Special make up effects by Jason Collins/Autonomous FX
I'm a little Teapot
By sallie Smith
The Viscera Series
A young girl gets in touch with a childhood song and death….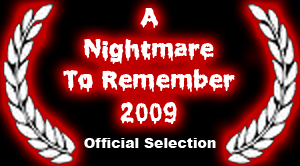 Night Visit:
www.nightvisit.com

A woman's worst nightmare or her darkest fantasy. But which is it? ...
Writer Kenneth J. Hall introduces NIGHT VISIT at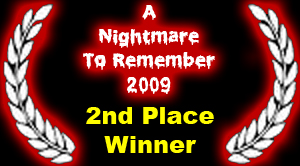 Spilt Milk
http://www.myspace.com/spiltmilkmovie
Scream Queen TIFFANY SHEPIS (Nightmare Man, Abominable, Dark Reel) stars as Maggie, a young woman with skeleton's in her closet. When her past comes back to haunt her, Maggie is forced to deal with the fact that she may have done the unthinkable. Also starring TONY MORAN (the original Michael Myers, Halloween) and featuring strong supporting performances by Brandon Stumpf (the Fixer), David Langill, Kirsten Babich, and Tara Hitchcock, SPILT MILK is an eerie horror short with an ending you won't see coming!

(back to the top)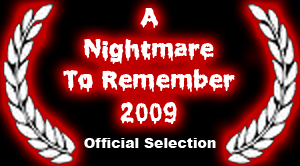 Fallen
http://www.freewebs.com/white-skull-studio

Fallen is a look a the extreme a person would go to to follow Gods will.
the story takes place along the years as we follow a serial killer trying to repent for past sins, by trying to rid the earth of all sinners, following Gods will tru visions of a dark future.

featuring the Monsterman, with cameos from Amber Moetler from amltalkies and Priscilla Ozuna, with Guest Director Reyna(yourself) and camera work from the team of Last Doorway Productions.
presented by WHITE SKULL studio™ , ML productions and WHITE SKULL Underground Films.


(back to the top)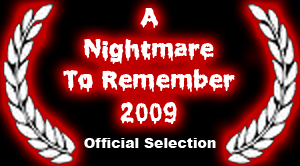 Hubris
www.thehubrisfilm.com

A Supernatural entity, with an intent to harm invades the life and home of a young man named Jeremiah.


(back to the top)